Twin Flame Medium Mini Beret Fascinator Cocktail Hat in Olive Nubuck Leather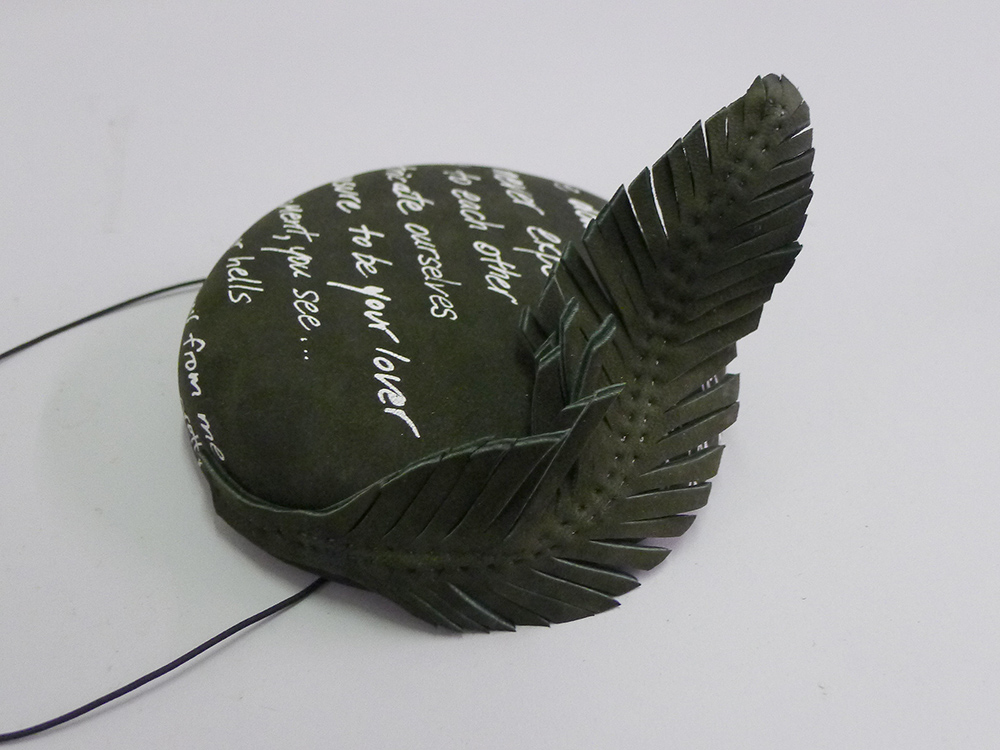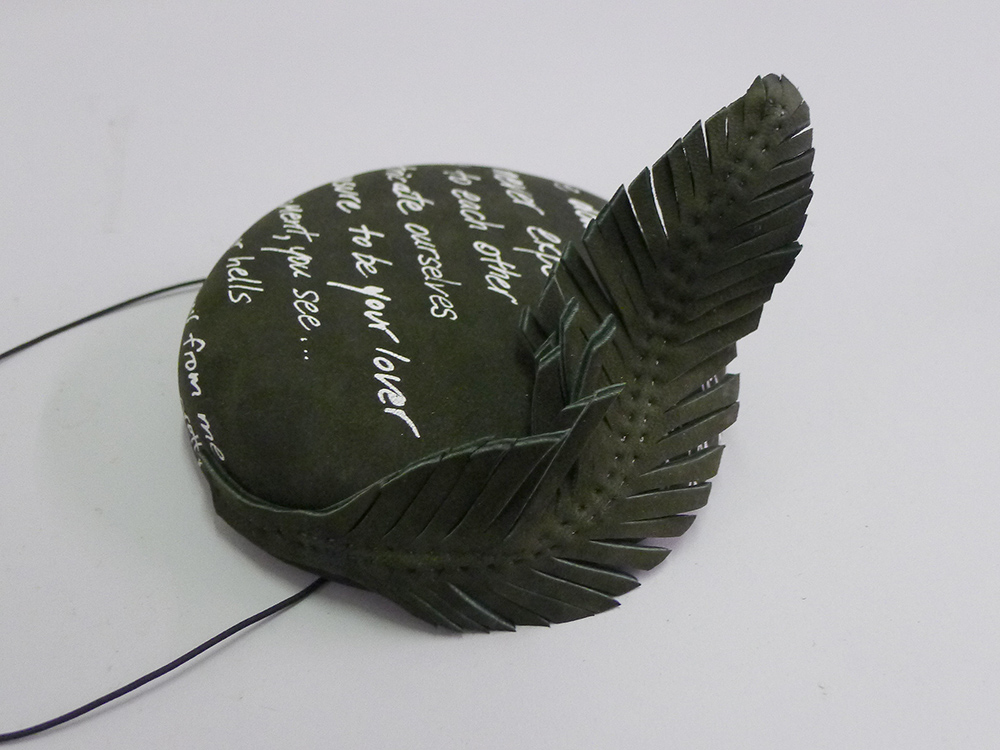 Twin Flame Medium Mini Beret Fascinator Cocktail Hat in Olive Nubuck Leather
Do milliners have hobbies? I do! This cocktail hat features part of a poem which I wrote in 2006, entitled 'Twin Flame'. You can listen to the sound track I made here: https://soundcloud.com/minlu/twin-flame
This leather came from an independent outerwear designer in San Francisco. I wrote the poem, silkscreened it on the leather, and made the faux feather.
This cocktail hat measures 5" diameter across and 1 3/4" deep. One size fits all! A thin black elastic holds the hat to your head at the nape of the neck and is hidden by your hair.