Black Python Sass Cocktail Hat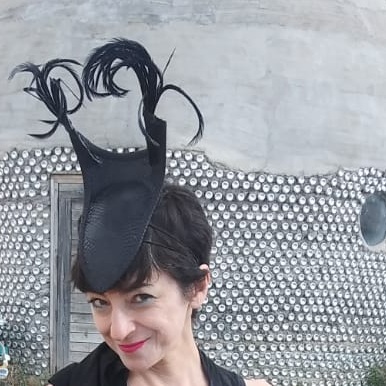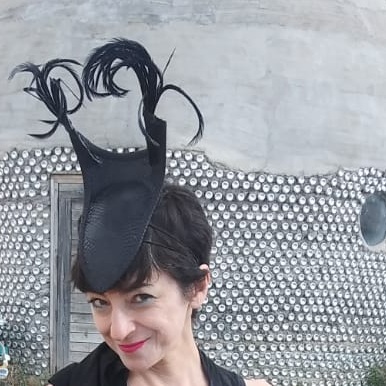 Black Python Sass Cocktail Hat
Black authentic python leather with salmonskin binding and goose biot feathers.
Irregularities may occur with the python scales, this is totally normal.

Fits a 22 1/2"-23 1/2" head. A thin double black elastic holds the hat to your head at the nape of the neck and is hidden by your hair.

Comes with a beautiful hat box
NOT FOR SALE TO CALIFORNIA DUE TO ANTIQUATED LAWS, sorry.